Rising inflation spreading more concern for the economy
by Omor Ibne Ehsan · · 2 minute read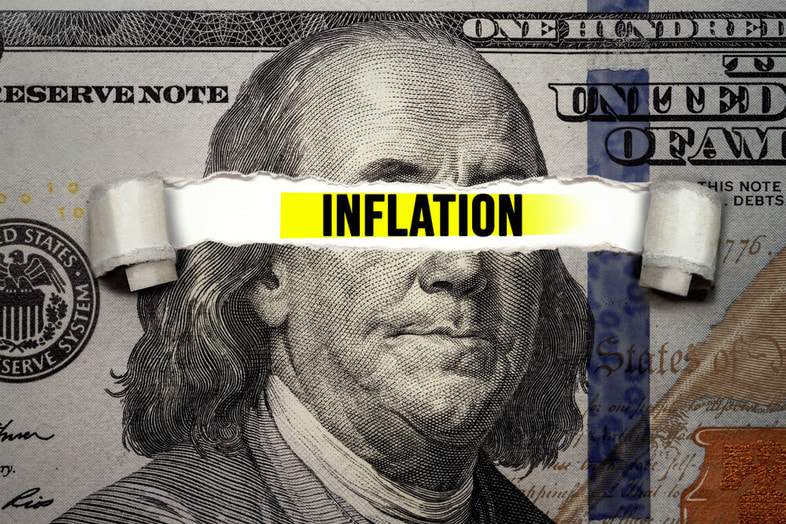 Wednesday morning, JPMorgan Chase CEO Jamie Dimon told analysts and investors that year-over-year inflationary readings under 4% are "unlikely" over the next six months. Inflation has been rising for the past few months as the federal government keeps printing more dollars.
This September, prices rose by 5.4% on a year-over-year basis. This is the fastest pace of growth since 2008. Inflation is forecasted to go even higher as the federal government is unlikely to stop printing more dollars or raise the interest rate.
The US inflation rate has been above 5% for the past few months. Although recovery is underway, concerns about inflation linger as it refuses to fade. For households earning the US median annual income of about $70,000, the current inflation rate has forced them to spend another $175 a month on food, fuel and housing, according to Mark Zandi, the chief economist at Moody's Analytics.
Moreover, there are also concerns about the global supply chain as consumer prices keep rising. However, inflation is unlikely to ease as the US government spends more. Social security checks are also getting a 5.9% boost for 2022, the biggest adjustment in 39 years to help with the rising inflation.
Food prices also jumped a significant 0.9% for the month as the inflation trend continues to tick upwards. Energy prices also rose 1.3% in September and are up 24.8% for this year. Prices for used cars and trucks are up 24.4% this year.
Supply bottlenecks have also been a cause for concern. Inflation was expected to subside with time. However, due to supply bottlenecks, inflation has been more and more severe. The chair of the Federal Reserve of the United States Jay Powell has admitted that these supply issues have caught the US central bank by surprise.
US citizens have been feeling the pinch for months as inflation is yet to taper off. Surging costs for energy and groceries are not the only concern for households as the inflation and supply bottlenecks have been spreading to other sections of the economy.
A shortage of workers has also caused wages to go higher. While spending jumped at an unusual 11.9% pace in the second quarter as more people received Covid-19 vaccinations, businesses reopened, and trillions of dollars in federal aid were added to the economy.
Rent and the housing market have also been surging. This has been a cause of concern for many households as eviction bans and unemployment are also running out. Gilbert, Arizona, a suburb south of Phoenix, saw rent skyrocket 24% between March 2020 to September 2021.
Although inflation was expected, supply shortages were not. This might be concerning for the US economy and the world as inflation may be made worse by bottlenecked supply.
Find out how much inflation has affected wages over the years using our Wage Inflation Calculator.