Goldman Sachs Makes Its First Over-The-Counter Crypto Trade With Galaxy Digital
by Kayode Adeoti · · 2 minute read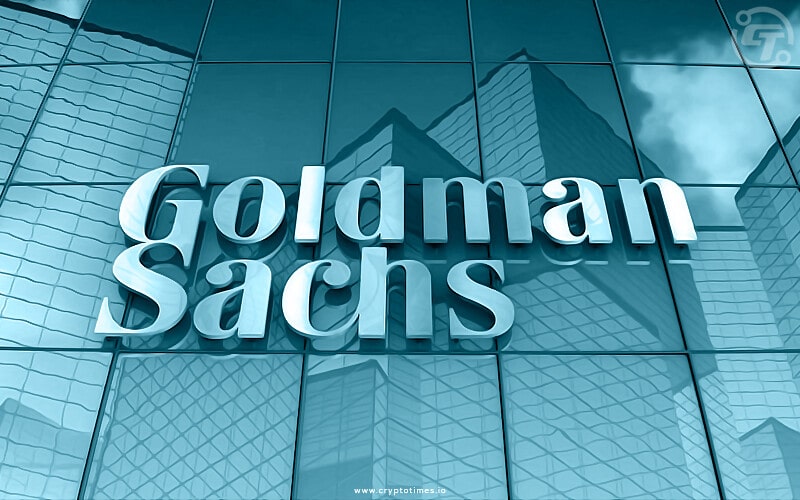 According to a joint statement made today by both companies, Goldman Sachs, a major US financial institution, conducted its first Bitcoin options transaction with Galaxy Digital. By doing so, Goldman Sachs becomes the first major U.S. bank to engage in over-the-counter cryptocurrency trading instead of trading through an exchange.
Because Goldman Sachs is taking a more significant risk by being the principal in the over-the-counter Bitcoin options trade, the move is seen as a risky but necessary step.
But since Goldman Sachs is known as a major player in the global markets for traditional assets and financial products, experts believe that the company's decision to allow customers to trade Bitcoin options over the counter represents a significant step forward in the adoption of the crypto market by banks and financial institutions.
"That Goldman, a top player in global markets for traditional assets, is involved is a signal of the increased maturity of the asset class for institutional players such as hedge funds," said Damien Vanderwilt, co-President of Digital Galaxy.
Because of the growing demand for cryptocurrencies from institutional clients, the bank has been under intense pressure to provide cryptocurrency options. As a result, the next major step was to proceed with the development of cryptocurrency options markets.
Goldman Sachs and Digital Galaxy
Galaxy Digital, founded in 2018 as an investment management firm by former hedge fund manager turned cryptocurrency trailblazer Michael Novogratz, is a financial services and investment management company that provides services to customers in the digital asset, cryptocurrency, and blockchain technology sectors.
Although the crypto market is still largely untapped by Wall Street banks, Goldman Sachs was one of the first financial institutions to embrace bitcoin. Following demand from customers, it reopened its cryptocurrency trading desk and began issuing bitcoin futures and NDFs after a three-year hiatus. The company is also said to be looking at the possibility of launching a bitcoin exchange-traded fund (ETF) and wants to provide a cryptocurrency custodial function. By acting as a principal in the over-the-counter transaction, Goldman Sachs is taking on more risk.
Galaxy Digital has been assisting Goldman Sachs in its decision to enter the cryptocurrency market. Last year, the company was brought in to serve as the liquidity provider for Goldman Sachs' bitcoin futures block transactions. The decision to bring in Digital Galaxy resulted from Goldman Sachs' successful execution of its first cryptocurrency transactions and the return of its crypto trading desk.