$100,000 Bitcoin Possible in the Next Five Years According to Goldman Sachs
by Kayode Adeoti · · 2 minute read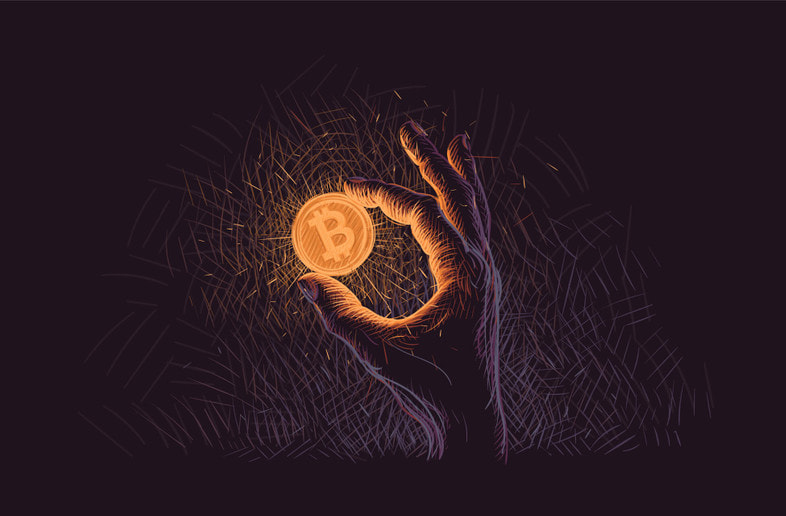 According to Goldman Sachs, if investors treat Bitcoin like gold, a $100,000 price range for the cryptocurrency might be possible over the next five years.
Bitcoin has been dubbed "digital gold" for quite some time, and over the past few years, the same objections that are leveled against gold tend to be leveled at Bitcoin. Bitcoin has been on the rise in recent years. The cryptocurrency is known for addressing a digital trust issue in the digital economy while also growing in popularity for its use in online payments.
According to top analysts at Goldman Sachs, Bitcoin will continue to eat into gold's market share, and could easily hit the anticipated $100,000 mark if Bitcoin's market share reaches 50 percent in the next five years. Although this is plausible, it is up to the investors to see the prediction come to light.
"Hypothetically, if Bitcoin's share of the store of value market were to rise to 50 per cent over the next five years, its price would increase to just over $100,000, for a compound annualised return of 17 per cent to 18 per cent." said Zach Pandl, co-head of foreign exchange strategy at Goldman Sachs.
"Bitcoin may have applications beyond simply a 'store of value' and digital asset markets are much bigger than Bitcoin but we think that comparing its market capitalization to gold can help put parameters on plausible outcomes for Bitcoin returns," he continued.
This growth can come about with no increase in overall demand for store of value assets.
Even with this prediction coming from Goldman Sachs, they also noted that the massive quantity of energy used by the Bitcoin network might be a stumbling block to broader adoption.
Bitcoin has a market valuation of $870 billion at its current price of $46,800, compared to gold's value, which is estimated to be over $11 trillion. Gold is currently priced at around $1,800 per ounce.
In November, the highest valued digital asset by market cap, Bitcoin, reached a new high of about $69,000. Despite the recent drop, the value of bitcoin has climbed by more than 17 percent in the previous year.
With a return of 60% in 2021, Bitcoin was the best-performing asset of the year. This can be linked to the fact that Bitcoin has the potential to generate enormous profits, which is an excellent incentive for investors, corporations, and monetary institutions.