Crypto Market Reacts to Russia's Invasion Of Ukraine
by Kayode Adeoti · · 2 minute read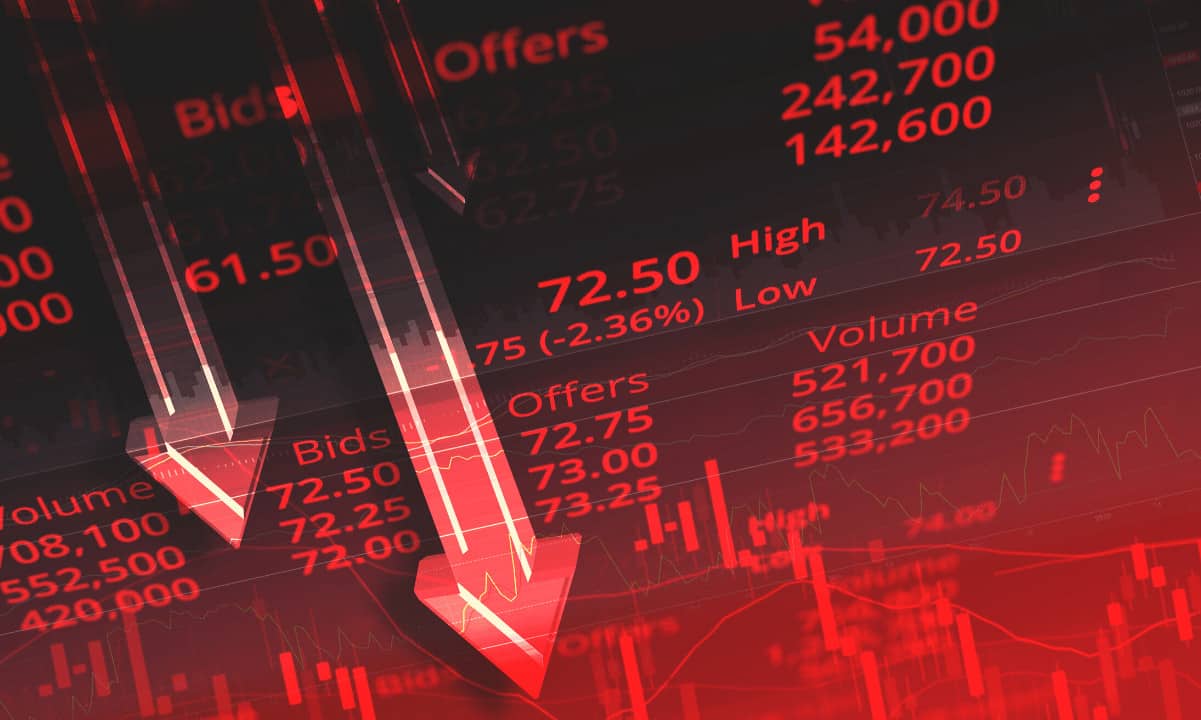 Investing in cryptocurrencies and digital assets have been known to be very volatile investments, demonstrating reactivity to news and events in the conventional world. As a result of their reputation as highly volatile assets, cryptocurrencies carry an inherently higher level of risk relative to other investments. As expected, the Invasion of Ukraine by Russia has sent the crypto market into a bit of a frenzy, with prices of Bitcoin and Ethereum, two of the largest cryptocurrencies reacting after Russia announced on Thursday that it would commence military operations against Ukraine.
In the light of the news of Russia's 'special military operation' in Ukraine, the cryptocurrency market's long-term worth is being put to the test. The entire valuation of the market was reduced by more than $300 billion, which is around 10 percent on the day and is currently worth $1.5 trillion. Bitcoin, the world's biggest cryptocurrency, has lost $33.19bn in market capitalization after its trading price plummeted to less than $35k and even went down as low as $34,347, representing a decrease of 9.64 percent over the previous 24 hours. Ethereum also went down 13.2 percent to a trading low of $2300.
What is the reaction of the traditional market?
Just like with the cryptocurrency market, the stock market is also reacting to Russia's invasion of Ukraine, especially the Russian stock markets, which have fallen to their lowest level in over seven years.
Gold is on a different level. The price of gold has risen to its highest level in more than a year, climbing by 2 percent in the short hours after Russia's invasion. This is one of the primary reasons why many investors regard gold as a superior and more secure investment to Bitcoin in uncertain times.
What are the experts saying?
As part of his response to the current Russian invasion of Ukraine, Sam Bankman-Fried went to Twitter on Thursday to share his opinion on the situation. The Chief Executive Officer of FTX thinks that the whole drama will have economic repercussions and will most likely be unstable for Eastern European currencies and, more broadly, for Eastern European financial systems in the long run.
"It makes sense that stocks are down. War is, generally, bad. What should BTC be doing here? _ On the other hand, this is likely destabilizing for Eastern European currencies. And, more generally, for Eastern European financial systems. Which means they might be looking to alternatives."
When it comes to investing in high-stress scenarios like a war situation, Frank Holmes, CEO of US Global Investors, believes that gold is the ideal asset to buy. Even while Bitcoin is developing as a crucial alternative, Holmes stated that it is yet to demonstrate its worth, given the asset's growing phase.