McDonalds, Starbucks Implement Bitcoin Payments On El Salvador "Bitcoin Day"
by Best Owie · · 2 minute read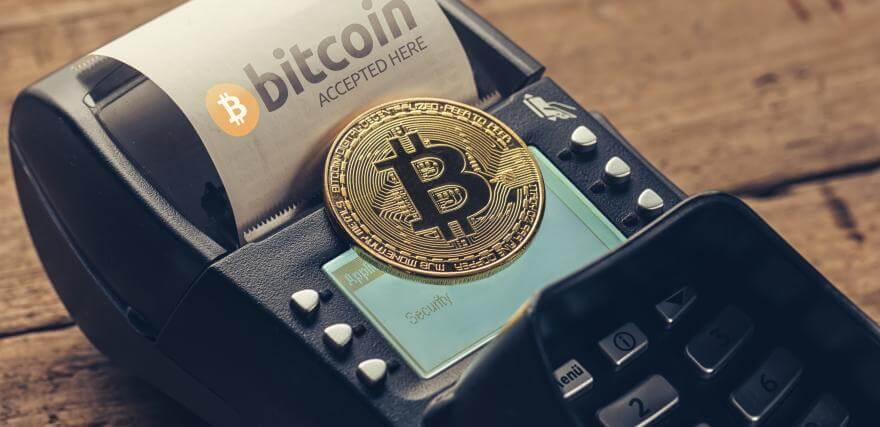 Yesterday, Tuesday, September 7th, El Salvador ushered in a new era as Bitcoin officially became a legal tender in the country. The country celebrated this achievement by buying and adding bitcoins to its reserves, buying 400 bitcoins the day before "Bitcoin Day" and 150 bitcoins on the day of. Although the market did not respond as expected to this achievement, adoption has been widespread across the country.
Corporations have taken advantage of the new bitcoin law to implement new payments systems for their customers. Now, citizens of El Salvador can purchase everyday items like coffee and food using bitcoin. Supporters took to Twitter to share their stories of using bitcoin to pay for items in stores on the first day of the official implementation.
Buying Coffee And Burgers With Bitcoin
Given that bitcoin is now a legal way to pay in the country, stores are now making sure to include it as a payment method. Most prominent of these have been McDonald's and Starbucks offering bitcoin payments in-store.
Bitcoin Magazine posted a video on Twitter that demonstrated how easy it was to pay for a coffee using bitcoin in the country. The video featured a customer ordering a coffee and the barista giving them a QR wallet to scan and pay into. The video also captured a display of prices in BTC on a screen. This whole interaction took less than a minute and at the end of the 36-second video, the customer had bought and paid for their coffee using BTC.
Starbucks accepting #bitcoin as payment in El Salvador 🧡pic.twitter.com/FIUXo8OKVp

— Bitcoin Magazine (@BitcoinMagazine) September 7, 2021
Another Twitter user, Aaron van Wirdum, also took to the platform to share their experience paying with bitcoin. According to Wirdum, he had gone into a McDonald's in San Salvador to see if they would accept BTC as payment. Expecting to be told no, Wirdum shared his surprise at being given a printed receipt with a QR code on it.
Just walked into a McDonald's in San Salvador to see if I could pay for my breakfast with bitcoin, tbh fully expecting to be told no.

But low and behold, they printed a ticket with QR that took me to a webpage with Lightning invoice, and now I'm enjoying my desayuno traditional! pic.twitter.com/NYCkMNbv7U

— Aaron van Wirdum (@AaronvanW) September 7, 2021
Bitcoin Still Struggling To Recover
The implementation of bitcoin payments in El Salvador looks to have been successful for the first day. But the flash crash that happened on "Bitcoin Day" has left the market struggling. Bitcoin price which had fallen lower than $43,000 in the crash had made some recovery following an upward correction. Despite this, the digital asset has not been able to successfully break through the $47,000 resistance point.
This has no doubt set bitcoin back in its campaign for a new all-time high. Momentum remains low since midweek trading levels are not always the highest when it comes to the cryptocurrency market. Right now, the bulls are slowly taking control but the bears are not looking to give up their hold anytime soon.