IMF urges El Salvador to drop Bitcoin as legal tender, El Salvador responds
by Omor Ibne Ehsan · · 2 minute read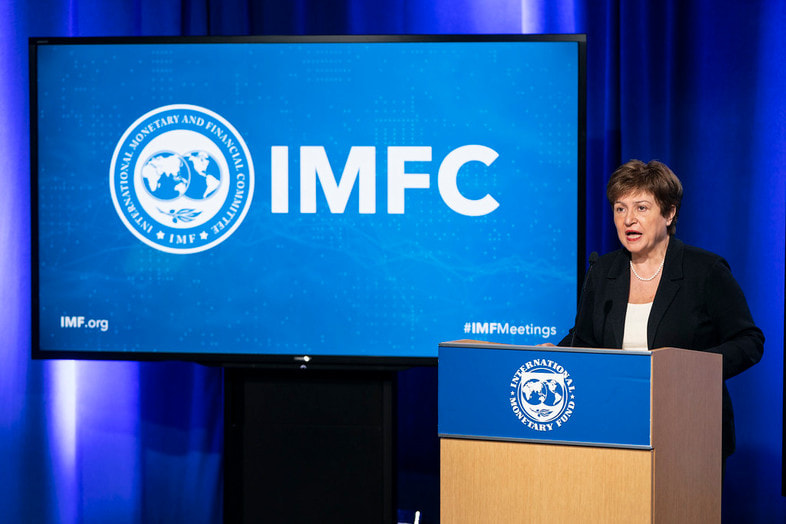 El Salvador, a Central American country, became the first country to adopt Bitcoin as legal tender in September 2021. The government has since faced pressure from The International Monetary Fund (IMF) to reverse its decision on Bitcoin.
The organization released a statement on Tuesday calling for the removal of Bitcoin as legal tender in El Salvador. In its statement, the IMF directors "urged the authorities to narrow the scope of the Bitcoin law by removing Bitcoin's legal tender status" and expressed concern over "the risks associated with issuing Bitcoin-backed bonds."
The directors also stressed that there are "large risks" associated with the use of Bitcoin on financial stability, financial integrity, consumer protection, and the associated fiscal contingent liabilities. However, the IMF "agreed" that the Chivo wallet, the crypto wallet for El Salvadoran citizens to facilitate transactions in Bitcoin, could play the role of boosting financial inclusion.
In response to the statement from the IMF, the President of El Salvador Nayib Bukele tweeted a GIF meme of the Simpsons with the captions displaying, "I see you, IMF. That's very nice.". At the same time, El Salvador's Minister of Finance José Alejandro Zelaya Villalobo took note of the IMF's acknowledgement of the Chivo wallet, to which he responded by tweeting, "It appears to work to provide financial inclusion, but you mustn't do it. The future waits for no one. #Bitcoin."
However, despite IMF pressure to remove Bitcoin as legal tender, the government of El Salvador has continued putting Bitcoin in the center of the country's finances. Last year, El Salvador's President Nayib Bukele announced a $1 Billion "Bitcoin city" funded by bitcoin-backed bonds located along the Gulf of Fonseca near a volcano. The city would draw geothermal energy from the volcano for the electricity needed for Bitcoin mining and the city's operations.
The planned Bitcoin city would have "Residential areas, commercial areas, services, museums, entertainment, bars, restaurants, airport, port, rail - everything devoted to Bitcoin," according to Nayib Bukele.
El Salvador has also accumulated millions of dollars worth of Bitcoin, with the most recent being 410 Bitcoin equivalent of $15 million at the time of purchase. The accumulation is expected to continue due to Bukele's positiveness towards the future of Bitcoin.
However, Bukele faced backlash after buying despite Bitcoin's price crashing almost 50% from its all-time high. He explained in a tweet saying, "Most people go in when the price is up, but the safest and most profitable moment to buy is when the price is down. It's not rocket science."