El Salvador buys 410 more Bitcoin worth $15m
by Kayode Adeoti · · 2 minute read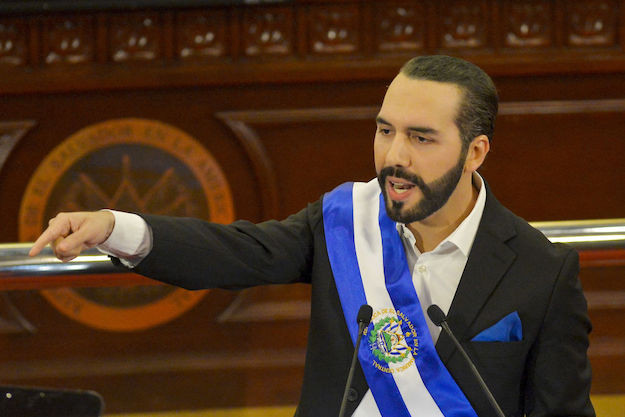 According to President Nayib Bukele, El Salvador bought 410 bitcoin for $15 million on Friday to add to its central reserve.
The Central American country of El Salvador is known as the first country to recognize bitcoin as a legal tender. Since then, it has regularly made more purchases of the cryptocurrency. On September 7th of last year, the country's president, Nayib Bukele, made headlines when he declared that Bitcoin will be accepted at businesses and banks across the country. There were also proposals to establish a Bitcoin City to transform the nation into a global financial capital.
As announced by President Nayib Bukele, the increase of El Salvador's Bitcoin reserve was 410 Bitcoin at $15 million, putting the price at around $36,585 per BTC.
Nope, I was wrong, didn't miss it.

El Salvador just bought 410 #bitcoin for only 15 million dollars 🥳

Some guys are selling really cheap 🤷🏻‍♂️ https://t.co/vEUEzp5UdU

— Nayib Bukele (@nayibbukele) January 21, 2022
"Nope, I was wrong, didn't miss it.\ El Salvador just bought 410 #bitcoin for only 15 million dollars.\ Some guys are selling really cheap," said the president.
El Salvador has embraced Bitcoin as legal cash in order to combat catastrophic inflation and the country's dwindling purchasing power. Experts believe that El Salvador's sovereign credit has deteriorated since the country's official adoption of bitcoin as legal money months ago.
The country has continued to buy more Bitcoins in the four months since the adoption, mainly when the market is down. El Salvador now holds at least 1,801 bitcoin, worth almost $66 million since the most recent purchase.
Growing criticism of Bukele
Bukele has been criticized for his continued purchase of bitcoins with public funds. These purchases have sparked outrage from some critics who believe his crypto investments may be detrimental to the country's financial stability.
Peter David Schiff, an American stock broker, made some chastising remarks regarding Bukele's announcement of the purchase.
"That means you wasted over $36,500 per Bitcoin. If you want to make bad bets on Bitcoin do it with your own money. Why didn't you include in your tweet how many Bitcoin you HODL, and how much money you have already lost. I warned you not to buy the last dip. Don't buy the next!"
Studies have indicated that many citizens of El Salvador don't trust the adoption of Bitcoin. His proposals have also sparked considerable opposition among Salvadorans, who believe that it exclusively favors the wealthy at the expense of the poor. Last year, some El Salvador residents also reported that their bitcoins have vanished from the Chivo Wallet, which is owned by the government.