House Passes Biden's $1 Trillion Bipartisan Infrastructure Bill
by Kayode Adeoti · · 2 minute read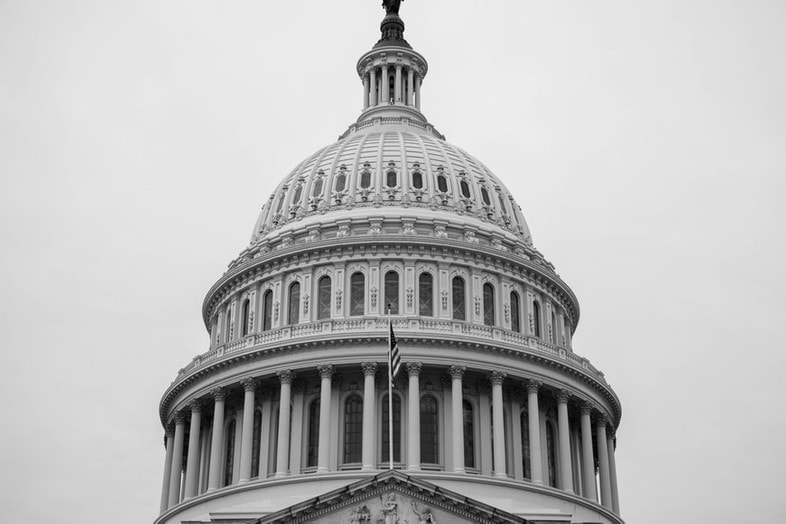 The House passed the most significant U.S. infrastructure bill in decades totaling up to $1 trillion. The bill received considerable bipartisan approval, with thirteen Republicans supporting it and six Democrats voting against it. It has been sent to President Joe Biden for his signature after the House voting came in at 228-206.
The President expressed his delight with the outcome of the House votes. "Tonight, we took a monumental step forward as a nation. Generations from now, people will look back and know this is when America won the economic competition for the 21st century," he said in a statement.
The new bill package will allocate $550 billion of new funds into transportation and utilities infrastructure. It is expected to add around 2 million jobs per year over the next ten years, therefore increasing the labor force. It was passed after a series of last-minute negotiations to reach a sort of consensus between progressive and non-radical democrats on the passage of the bill and the social policy bill called the Build Back Better Act.
What's in the Bill?
$110 billion will be invested for the construction and improvement of roads, bridges, and major projects. It includes $40 billion of new funding for bridge repair, replacement, and rehabilitation. $16 billion will also be allocated to complex programs that will deliver significant economic benefits to communities.
In order to increase safety and reduce road fatalities, $11 billion will be invested in transportation safety programs.
The deal will allocate $39 billion to modernize transit systems to improve access for senior citizens and people with disabilities. It will also be used to repair and upgrade aging infrastructure and replace thousands of transit vehicles, including buses, with clean, zero-emission vehicles.
$66 billion will be allocated for the maintenance of Amtrak, $7.5 billion to build out a national network of EV chargers, $7.5 billion for electric buses and ferries, $17 billion in port infrastructure, $25 billion in the maintenance of airports, over $50 billion for new and upgrades water infrastructure, $55 billion investment for clean drinking water, $65 billion to ensure high-speed internet for every American,$21 billion in environmental remediation, and $73 billion for power grid upgrades and modernization.
The infrastructure bill and the social spending package make up a majority of Biden's domestic agenda for higher economic growth and improving the lives of working families. It is the first step of fulfilling promises made by the administration.
The House will wait for a CBO (Congressional Budget Office) score on the infrastructure plan. Rep. Josh Gottheimer says he expects the CBO analysis to align with the Treasury Department and data received from the White House.