FC Barcelona Is Considering Launching Its Cryptocurrency And NFTs
by Kayode Adeoti · · 2 minute read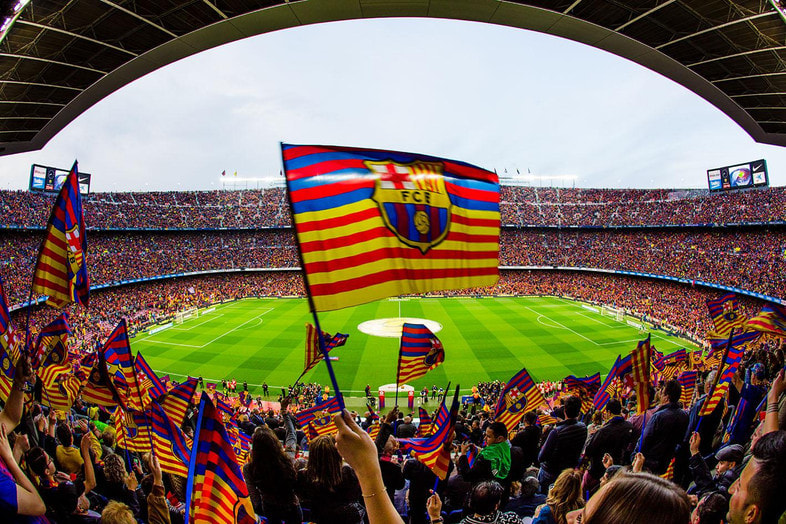 Barcelona, the Spanish professional soccer club, has declared ambitions to establish its cryptocurrency in order to assist the team in maintaining its financial viability, according to a statement made by Joan Laporta, the club's president.
The club has turned down offers to partner with cryptocurrency exchanges because it intends to create its own crypto and Metaverse from the ground up instead. Last week, the club turned down an offer from cryptocurrency exchange businesses that wanted to become the team's jersey sponsors and went ahead with music streaming platform Spotify.
"We want to create our own cryptocurrency, and we have to do that ourselves. We are different because we survive financially from what we can generate through the industry of sport," Laporta said at this year's Mobile World Congress held in Barcelona.
Connecting With Fans To Help With Finances
When Laporta returned to the Nou Camp in March, he faced a financial disaster consisting of more than $1.25 billion in debts, which prompted the club to hunt for new and imaginative methods to generate revenue to survive.
Barcelona is owned and run entirely by its supporters. Rather than owners, the club's governance is based on the participation of its shareholders. Consequently, the club does not have a safety net to fall back on to stay afloat.
"We do not have big corporations or shareholders behind us. That forces us to be imaginative, innovative, brave, and be a step ahead in many areas that surround the sports industry," Laporta said.
The Spanish club giant has shown a strong interest in the cryptocurrency industry for some time now. In addition to launching its own cryptocurrency, the club is also looking to launch a range of non-fungible tokens and a metaverse to connect with its fans around the world - around 300 million of them.
"It is a matter of survival," the president said.
Blockchain Adaptation Everywhere
Barcelona is not the first big name in soccer to enter into the world of crypto and blockchain technology. While clubs like AC Milan, Juventus, and Paris Saint-Germain have already launched their fan tokens, UEFA, the governing body of European soccer, launched its fan token last month in partnership with Socios.com, a blockchain-enabled fan influence and rewards platform.
Last month, another soccer club, Manchester City, announced that it is entering into the virtual world in partnership with Sony. They plan on creating an exact copy of the club's 55,000-seat Etihad Stadium to provide fans with exciting new experiences in the Metaverse.