Ukraine's Minister Wants Crypto Exchanges To Block All Russian Addresses
by Kayode Adeoti · · 2 minute read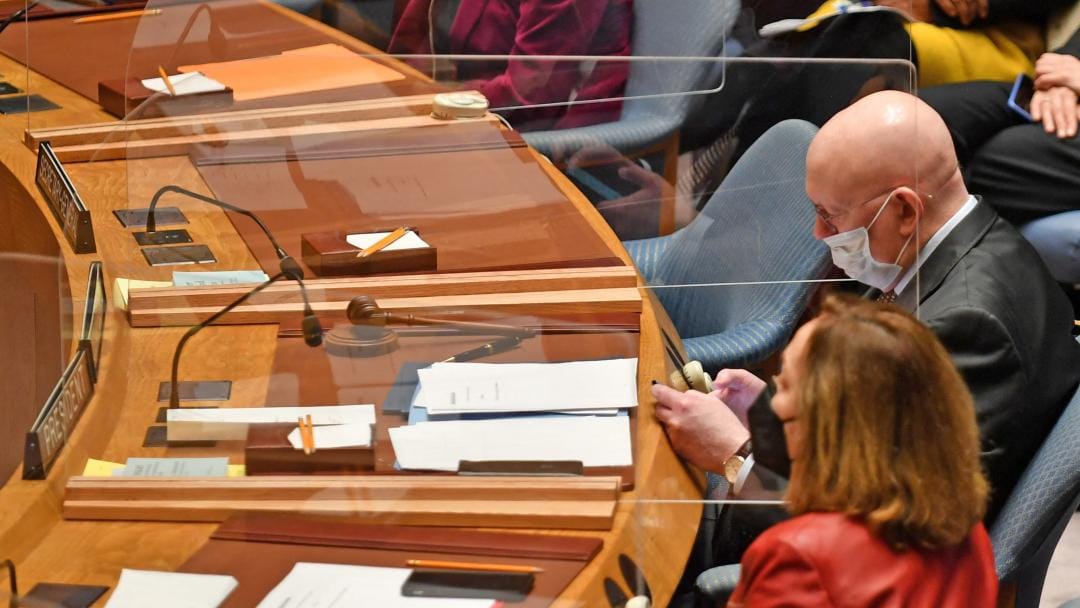 Following an escalation in the current Russia-Ukraine crisis over the weekend, as well as the imposition of several sanctions against Russia last week, Ukraine's vice prime minister and minister of digital transformation, Mykhailo Fedorov, has called on cryptocurrency exchanges to impose sanctions on ordinary people by freezing the accounts of Russian and Belarusian users in the cryptocurrency market.
A tweet from the minister said that not only should the accounts of Russian and Belarusian leaders be banned, but that even regular persons should be targeted.
"I'm asking all major crypto exchanges to block addresses of Russian users.
It's crucial to freeze not only the addresses linked to Russian and Belarusian politicians but also to sabotage ordinary users."
How Are Crypto Exchanges Reacting?
In response to the minister's request, one of Ukraine's cryptocurrency and NFT trading platforms said that they would comply with his request and that the assets of Russian users would stay in their accounts but that their access would be restricted. New registration is also prohibited for users from Russia and Belarus. The company tweeted:
"Ukrainian-born startup DMarket cuts all relationships with Russia and Belarus due to the invasion of Ukraine."
In a later tweet, Fedorov praised this action by DMarket, saying funds from the frozen accounts should be donated to war efforts.
On the other hand, the crypto community is against the idea, calling it unfair to ordinary citizens who had nothing to do with Russia's decision to invade Ukraine. Some also say the idea is against what crypto stands for.
Major cryptocurrency exchanges are also opposing the idea. According to Binance, the world's biggest cryptocurrency exchange, an outright ban is not in the cards. However, the exchange has said that it would restrict the accounts of specific Russian customers who are subject to sanctions. The cryptocurrency exchange also announced its intention to extend its operations in Russia and surrounding countries last month.
"We are not going to unilaterally freeze millions of innocent users' accounts. Crypto is meant to provide greater financial freedom for people across the globe," the company said.
In a similar fashion, the CEO of bitcoin exchange Kraken, Jesse Powell, said that the site would not ban any Russian accounts until required. But if a legal obligation to do so were to emerge, the platform would immediately disable the accounts in question. Furthermore, he stated that the vast majority of Kraken's users are opposed to war. Suppose the company intends to voluntarily block accounts of residents of countries that are unjustly attacking and inciting violence around the world. In that case, the first step will be to block all accounts in the United States.