Twitter Users Can Now Accept Bitcoin On Their Profiles With New Tipping Feature
by Best Owie · · 2 minute read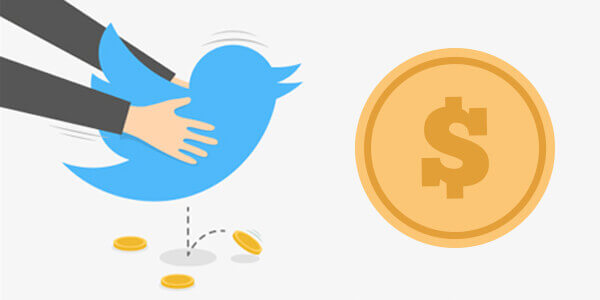 In early September, rumors had begun to circulate that Twitter was testing out a bitcoin tipping feature on its platform. The feature which was referred to as "Tip Jar" was said to use a lightning network integration to enable small transactions to be carried out on the app. The feature was expected to be a part of users' Twitter profiles, which would let other users "tip" them for their content shared on the site.
Two weeks went by after the rumors circulated with no definitive proof of if or when Twitter might roll out this new feature. Now, Twitter has announced that it will roll out the feature for all of its users, which will enable them to support their favorite content creators on the app. This feature is currently available to iOS users after the social media giant completed its beta testing. With support for Android devices expected to be rolled out soon.
Dorsey Making Big Bets On Bitcoin
Twitter CEO Jack Dorsey, at heart, has always been a bitcoin maximalist. The CEO holds a personal position in bitcoin and has, in the past, declined to invest in big projects like Ethereum in favor of bitcoin. Dorsey had revealed in an earnings call earlier in the year that the digital asset will be a "big part" of Twitter's future. But until now, has never been revealed how it would be integrated into the platform.
To offer the tipping feature, Twitter will work with the payments app Strike to enable users to send and receive bitcoin on its app. In addition to bitcoin, users also have the option of adding their Cash App, Patreon, Venmo, and a variety of other payments options to enable their supporters to tip them on the app. Twitter will also allow users to link leading crowdfunding platform GoFundMe on their profiles.
More Features To Expect From Twitter
Twitter also announced that it planned to launch a fund where users who host Spaces on the platform can be paid from. Enabling open conversations on important topics using the app's Spaces feature. This is in line with Twitter's objectives to make sure that content creators on its platform are properly compensated for their work.
The social media giant also plans to launch NFT authentication support, which would allow users to showcase the NFTs which they own on the website. Also, to ensure the safety of its users, Twitter is testing out new features that will help to alert people when they are about to engage in a "heated" conversation. In addition, the feature will enable users to simply "leave" threads that they no longer wish to participate in.