Total Crypto Market Cap Falls Below $2 Trillion As Flash Crash Wipes Out $500 Billion On "Bitcoin Day"
by Best Owie · · 2 minute read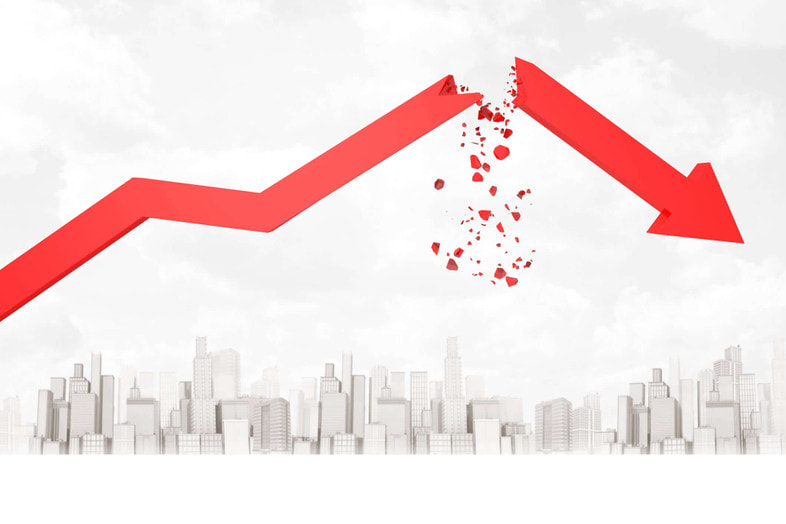 The crypto market has experienced a flash crash that saw over \$500 billion taken out from its total market cap. The flash crash occurred in the early hours of the morning, leaving the market in shock as digital assets recorded losses of up to 20% across the board. Bitcoin saw its price lost approximately 6% in the space of two hours. While Ethereum and the entire altcoin market followed with similar crash patterns.
This has put a strain on the market this morning, which was expecting upward movement following the official adoption of bitcoin as legal tender in the market. This has opened up questions about how good widespread adoption like this really is for the market. Instead of green charts on a day that sees bitcoin moving one step closer to its intended use, the news has had a negative effect on the price.
It would seem that bullish news is no longer enough to send the price of crypto assets surging upwards. As adoption as a legal tender for a whole nation is about as bullish as news can get. Instead of this being a buy signal, it would seem that investors have taken this as a sell signal. With bitcoin back above \$50K, whales have begun to take profit from their trades, instead of waiting for a bearish signal before selling.
El Salvador Still Bullish On Bitcoin
El Salvador President Nayib Bukele had taken to Twitter to announce that the country had bought its first bitcoins a day before "Bitcoin Day." By the end of the day, the country had upped its holdings to 400 bitcoins, making it the first sovereign nation to buy the digital currency. Another announcement from the president earlier today shows that the country remains unphased by the current market crash.
A recent tweet from President Bukele confirmed that the country had bought another 150 bitcoins during the crash, which the president referred as a discount, stating that they had bought the dip. This brought the total holdings of the country to 150 bitcoins currently.
Buying the dip 😉

150 new coins added.#BitcoinDay #BTC🇸🇻

— Nayib Bukele (@nayibbukele) September 7, 2021
As the market struggles to come out of the flash crash, speculations fall on whether the news of the El Salvador adoption is serving as a "sell the news" event. So far, it looks like whales stocked up on coins leading up to "Bitcoin Day" and then sold when the rest of the market was expecting the price to go up, leading to the flash crash.