Samsung to introduce NFT platform for its new Smart TVs
by Kayode Adeoti · · 2 minute read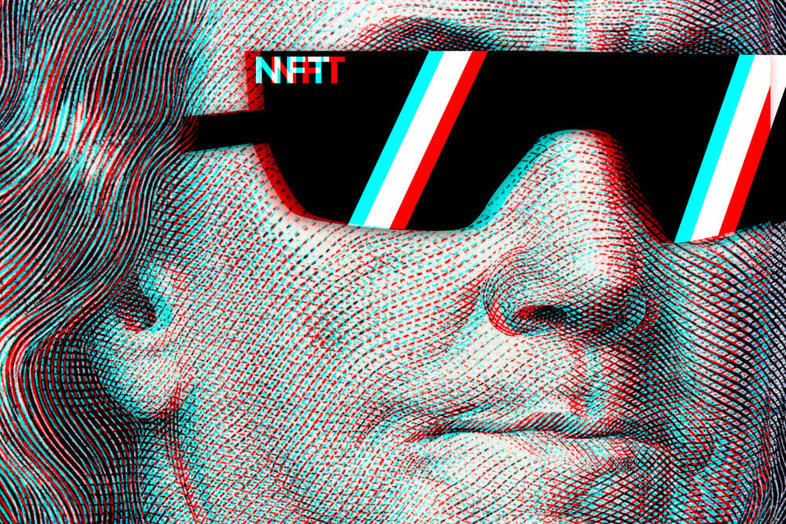 Samsung Electronics, one of the world's major electronics manufacturers, has confirmed that the company's forthcoming smart TVs would use non-fungible token (NFT) technology. The newly added NFT platform will provide an easy-to-use, integrated platform for finding, acquiring, and exchanging digital art.
Those who already possess NFTs will also be able to display their collection of NFTs.
At the start of 2021, few people had heard about Non-Fungible Tokens (NFT). But by the end of the year, they had grown in popularity as one of the many applications of blockchain technology with a total trading value of about $22 billion.
With this realization of the opportunities NFTs can bring, the South Korean tech giant announced at this year's Consumer Electronics Show (CES), an NTF platform for its Smart TV production for 2022, becoming the most recent technological titan to venture into the NFT space. This NFT platform will be available on the company's most recent premium line of televisions, including the MICRO LED, Neo QLED, and Lifestyle TVs.
"Our TVs are more than just entertainment devices — they're multi-purpose products that serve as hubs for our connected homes and as canvases for self-expression and design. With demand for NFTs on the rise, the need for a solution to today's fragmented viewing and purchasing landscape has never been greater," the technology corporation said in a press statement.
"In 2022, Samsung is introducing the world's first TV screen-based NFT explorer and marketplace aggregator, a groundbreaking platform that lets you browse, purchase, and display your favorite art — all in one place."
According to Samsung, with the aid of its smart calibration technology, the smart TVs can spontaneously modify the TV's settings to match the original details of NFTs, making sure that the picture is presented as accurately as possible on the TV. This will enable prospective buyers to preview an NFT and learn everything about it in accurate detail on their Samsung TV.
According to Samsung, this new platform would enable artists to "share their work with the public" and other potential purchasers.
It's evident that Samsung wants to cash in on the NFT craze, but how well it does so remains to be seen. As the 2022 TVs begin selling in the coming months, more information about the NFT platform should become available.
The new NFT platform will come along with a new game streaming platform.