Musician John Legend Launches NFT Platform For Musicians and Streamers
by Kayode Adeoti · · 2 minute read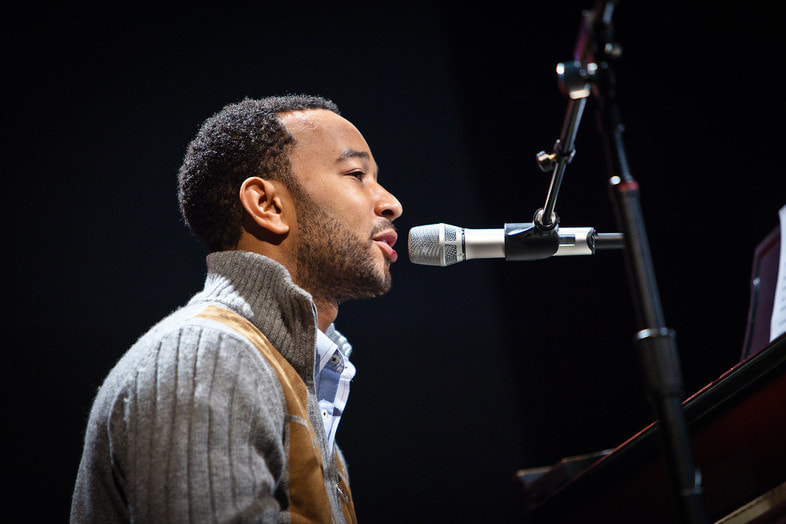 "Our Happy Company" recently announced plans to launch a social NFT platform in collaboration with John Legend for musicians and entertainers in order to help make the NFT environment mainstream and as easy as social media.
It seems the 12-time Grammy Award-winning singer and songwriter is now diving into the world of cryptocurrencies and NFTs, and he will be taking on the role of chief impact officer of the new NFT platform.
The NFT platform dubbed OurSong was developed by John Legend and The Happy Company in order to provide a better way for artists to be found, monetize their work, and communicate with fans via NFTs.
John Legend believes the company has the potential to be a game-changer for musicians from all professions who have been hesitant to participate in the fast-growing NFT economy. "NFTs hold so much promise in ushering in the next generation of singers, songwriters, photographers, artists, and more," said John Legend.
He continued further: "I helped found OurSong because I believe NFTs can change the way creators are discovered, improve how they serve their biggest fans, and reshape the industry as a whole."
Our Happy Company, founded by John Legend and a group of forward-looking media experts, is developing blockchain technology for musicians in the entertainment industry.
The platform was created with the goal of making NFT ownership as accessible as possible to anybody who was previously confused by the technology behind non-fungible tokens.
The platform operates by converting stories, music, photography, and any other kind of creativity into Vibes, which are essentially NFT trade cards. These NFT trade cards can be bought only by OurSong Dollars, which are the payment mechanisms of the platform. OurSong Dollars can be purchased through credit cards, debit cards, wire transfers, or USD Coins sent through the Circle wallet.
A musician could use OurSong to produce digital cover art that assigns rights to owners on exclusive audio snippets or other information. A streamer may also create branded digital assets and offer owners access to them. The platform also provides gifting possibilities where no money is transferred.
One of the groups of experts involved in the creation of OurSong is Kevin Lin, Co-founder of Twitch, a video-streaming platform. Lin thinks NFTs can be more than digital collectibles, and OurSong can help NFTs achieve the next step in the evolution of digital interactions.