U.S. Senator Cynthia Lummis Discloses $100K Bitcoin Purchase
by Best Owie · · 2 minute read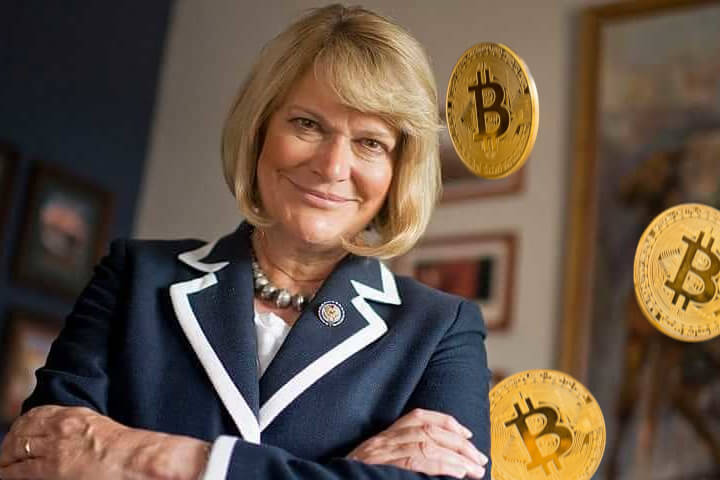 U.S. Senator Cynthia Lummis has disclosed a bitcoin purchase of up to $100,000 in bitcoin. The senator is one of the most vocal lawmakers in the U.S. when it comes to supporting crypto. Lummis, who is the senator of Wyoming, had gotten into bitcoin after her son-in-law had educated her on the topic. The senator has then gone on to increase her bitcoin holdings to what is now speculated to be at least 5 bitcoins.
A recent filing of the Periodic Transaction Report by the senator shows that Lummis had recently purchased additional bitcoins. The filing revealed that the Wyoming senator had purchased bitcoin between $50,001 to $100,000 through the exchange platform, River Financial. The filing also showed that Lummis had made the bitcoin purchase less than two months ago on August 16th.
The purchase by the senator does not come as a shock to the community. Lummis has always been open about her pro-crypto stance, which she had earlier put forward bitcoin as a hedge against the rising inflation rate in the United States. Lummis' home state of Wyoming has some of the most crypto-positive laws in the country, allowing residents to take advantaging of the blossoming opportunity that is the crypto market.
Reporting Bitcoin Transactions
Lawmakers in the United States are, by law, required to disclose their investment holdings in various vehicles. This requirement extends to investments in the crypto market, which is why Lummis had to disclose her purchase.
The senator's report had actually come later than was required. Lawmakers are given a 45-day window to disclose their holdings but Lummis' report had been published after this window had closed.
Commenting on this, the office of the senator told CNBC that "a filling error" had been the reason for the delay. A spokesperson for the senator explained that "the issue has been resolved without penalty" by the Ethics Committee once it was discovered.
Lummis' recent purchase is the largest crypto purchase by a U.S. senator on record. The Wyoming senator had also disclosed that her first bitcoin purchase had been in 2013, making her an early adopter of the cryptocurrency. Her investments and continued support are first of its kind in Congress, and Lummis has not faltered in her efforts to bring favorable crypto laws to the United States.