President Joe Biden Signs Executive Order on Cryptocurrency
by Kayode Adeoti · · 2 minute read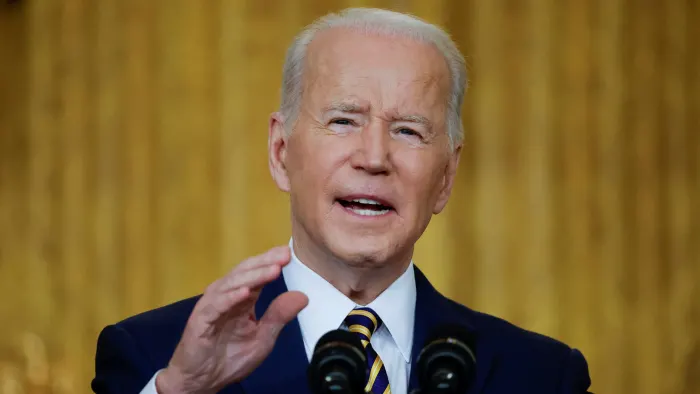 After months of anticipation, an executive order on cryptocurrencies has finally been issued by the White House.
The United States government sees the increasing value of digital assets in recent years as an opportunity to reinforce the country's position as a leader in the global financial system and at the forefront of technical development.
This is why President Joe Biden issued an executive order on government regulation of cryptocurrencies on Wednesday, intending to address consumer protection, financial stability, national security, and climate threats, among other concerns.
To fulfill the mission, regulators were tasked with what to do. The Department of Commerce was tasked with developing a framework to increase the competitiveness and leadership of the United States in blockchain-based technologies in order to support U.S. leadership in blockchain exploration. According to the order, the Federal Reserve is also required to investigate whether the central bank should develop its own digital money.
As a result of the order, the Treasury Department and its partners are being urged to examine the effects of the developing crypto industry and developments in financial markets. It urges regulators to establish enough monitoring systems and protect the financial system as a whole from any systemic financial risks posed by digital assets.
Reactions from the crypto community
Given that the United States has significant influence over the global financial system, the order drew a great deal of attention from the cryptocurrency community and the cryptocurrency market. Even though the order has the potential to bring regulation to the crypto sector, others believe it will be beneficial to the adoption of crypto.
The stock values of cryptocurrency mining businesses rose sharply after the order was signed, as it suggests that miners would be subjected to uniform regulations rather than constantly being threatened by different regulations. Prices of major digital assets also rose shortly after the announcement. Bitcoin, for example, had a spike of about 10.4 percent.
Sam Bankman-Fried, the founder of popular crypto exchange FTX, called the order a "constructive EO to discuss consumer protection and economic competitiveness in digital assets."
Treasury Secretary Janet Yellen also said in a statement, "President Biden's historic executive order calls for a coordinated and comprehensive approach to digital asset policy. This approach will support responsible innovation that could result in substantial benefits for the nation, consumers, and businesses."
According to her, the Treasury will endeavor to create a financial system that is fairer, more inclusive, and more efficient by the incorporation of digital assets.
The order will serve as a blueprint of the government's strategy to regulate the crypto industry and create financial stability in the long run.