New All-Time High Sees Solana Replace Dogecoin As 7th Largest Cryptocurrency
by Best Owie · · 2 minute read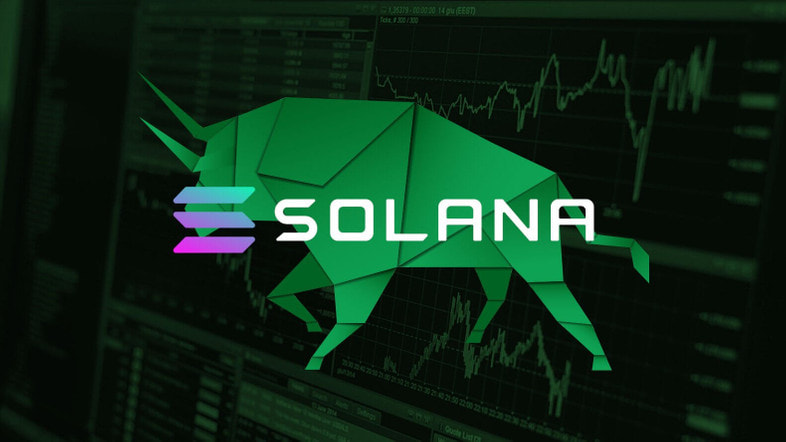 Solana (SOL) has now claimed the 7th spot for the biggest cryptocurrencies by market cap. The digital asset had earlier posted massive gains in August to clinch the 10th spot. Now, with even more gains and a new all-time high, the digital asset has moved three places to 7th. Solana beat out market favorite Dogecoin to take the 7th spot after the coin price hit \$143 earlier today.
Following its record-breaking price of $130 on Tuesday, the digital asset had rallied 12% on Friday to establish a new high. This caused the total market cap to surge above $40 billion, beating out Dogecoin's \$38 billion. This kicked the meme coin to the 8th spot while Solana settled at its new peak on the top 10 charts.
Solana's popularity has been growing after the project received backing from FTX co-founder and CEO Sam Bankman-Fried. Its ability to support smart contracts has put the blockchain on track to compete with Ethereum, the leading smart contracts platform. With fees on Etheruem skyrocketing, the blockchain has recorded a large influx of new decentralized applications (DeFi), and NFTs being minted on the network. Most notable of these NFTs being the Kaiju cards NFT launch.
The collectibles card game NFTs was released on the Solana blockchain to much success. Solana's (SOL) price saw a significant boost after the NFTs were initially released on August 20th to loyal community members and early supporters. With the final distribution happening on Wednesday.
The 3,500 NFTs released were bought up quickly, prices at 5 SOL and 8 SOL apiece. A trader told CoinDesk that, "I believe there were way above 10,000 people online on their Discord, but only 3,500 NFTs to mint, and only one card per wallet was allowed. So yes, demand was more than reasonable."
Solana Price Movement
While the price is still trading well above \$140 at the time of this writing, a downward correction is most likely imminent at this stage. Such staggering growth in a short period of time will see the asset run out of steam soon, which will most likely send the coin price trending down. But with the current support sustaining for the digital asset, this correction will probably not be significant.
At the time of writing, Solana (SOL) is still trading at a new all-time high north of $143, according to TradingView. The current market cap value sits at $41.7 billion, representing a 13.46% change in the last 24 hours. While the fully diluted market cap is trending at \$71 billion.