Former U.S. President Donald Trump Says Country Needs To Be Careful With Crypto
by Best Owie · · 2 minute read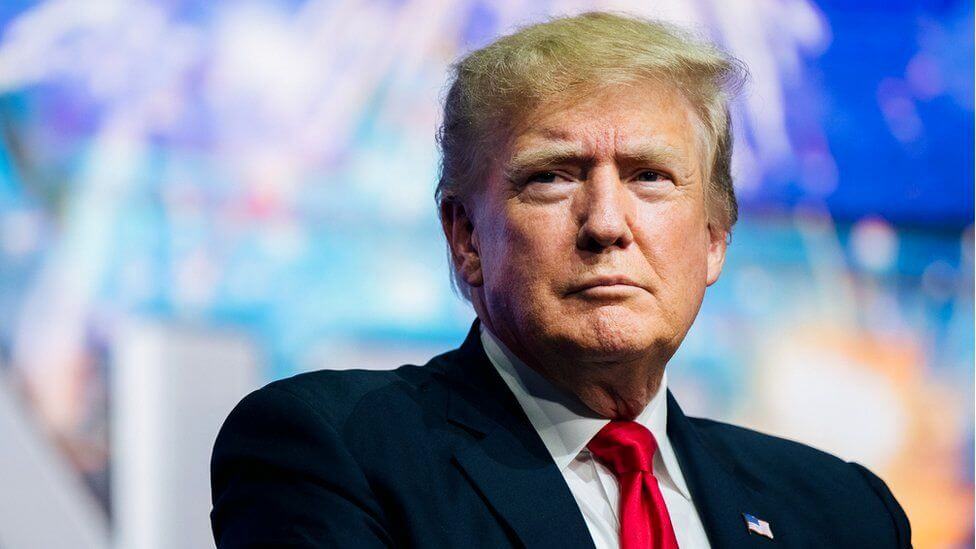 Former United States President Donald Trump has never been a fan of cryptocurrencies and has never been discreet about his disdain for crypto. Trump has previously referred to cryptocurrencies as a scam in the past, calling for more strong-handed regulations for the market. He had also stated that he would not invest in the market. His reason being that crypto posed a threat to the power of the dollar.
Retaining The Power Of The Dollar
Appearing on Yahoo! Finance, Trump reiterated his stance on the crypto market. Stressing that cryptocurrencies could pose a threat to the status of the dollar if the country is not careful. The growing popularity of crypto seems to have the ex-president worried about the future of the United States dollar. Trump explained that the country already had a currency and therefore did not need other currencies competing with it and undermining its power on the global scale.
"I'm a big fan of the dollar, I'm a big fan of our currency and I don't want to have other currencies coming out and hurting or demeaning the dollar in any way," said the ex-president. Trump stressed that the country must make sure to not lose credibility which could adversely affect the strength of the dollar.
Trump is not alone in his concern for how crypto would affect the country's monetary policy. Crypto regulation has been a hot topic of debate recently. SEC Chairman Gary Gensler said that although the U.S. was not planning to ban crypto, the market would need to be regulated. But Gensler's reasons for pushing regulations on the market greatly differ from Trump's. The SEC boss has expressed concern about the safety of the investors in the crypto space and believes that regulation will provide the trust needed for the space to grow.
China's Crypto Threat To The U.S.
Trump touched on China's recent crackdown on crypto. While others like Anthony Pompliano believe that the recent crackdown by China on crypto is good for the U.S., Trump believes this is a move on the Chinese president's part to make a move on the dollar. "I think he wants to do his own currency, whether it's crypto or otherwise," Trump told Yahoo! Finance.
Speculations are that the Chinese government is pushing cryptocurrencies out in order to create its own digital Yuan. "China's certainly not looking to back the dollar, but right now, they're based on the dollar." The ex-president pointed out that China will need to stay dependent on the dollar, "unless we do something very foolish in our country" that would make the dollar lose credibility.