Dogecoin's rally continues following Mark Cuban's interview and Elon Musk's endorsement
by Best Owie · · 2 minute read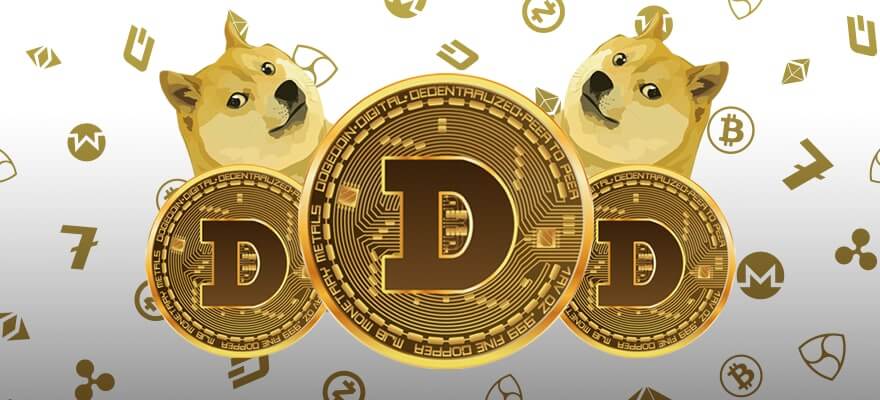 Dogecoin has rallied following the interview of Mark Cuban stating that the meme coin was the strongest medium of exchange. Cuban was on CNBC Make It to talk about his team's - the Dallas Mavericks - decision to accept the cryptocurrency. The billionaire had announced that the team was going to accept payments in Dogecoin for its Mavericks' summer sale. And that payments made in Dogecoin would attract "special pricing."
Coming soon to https://t.co/VUydpLFzGh a summer merch sale with special pricing for those who pay with @dogecoin !!! 🚀🚀🚀

— Mark Cuban (@mcuban) August 13, 2021
Leading up to this moment, Cuban had talked about Dogecoin several times before. He had mentioned it on his Twitter when replying to questions about why he would pick Doge over other cryptocurrencies.
Elon Musk Agrees With Mark Cuban
In response to Cuban's comments about the usability of Doge as a currency, "Dogefather" Elon Musk tweeted in support of what Cuban had said. Responding to the CNBC article, Musk said he had been saying the same thing as Cuban for a while, which is true. Musk has always been the biggest supporter of the meme coin.
Tesla, which Musk heads, has mulled over the idea of accepting Doge as a method of payment for its electric vehicles. Although the automaker had opted to accept Bitcoin purchases, before discontinuing the practice not too long after. Musk had tweeted a poll back in May which garnered almost 4 million votes. The tweet asked his followers if they thought Tesla should accept Doge payments. And not surprisingly, the majority vote was in favor of this.
Do you want Tesla to accept Doge?

— Elon Musk (@elonmusk) May 11, 2021
Dogecoin Price Surges In Response To Renewed Support
The price of Dogecoin saw a significant boost over the weekend following the comments from both Mark Cuban and Elon Musk. The asset which had been struggling saw an uptick in momentum due to this. The price rose quickly to break into the \$0.30 by the beginning of the weekend.
By the end of the weekend and leading into Monday, the price of Dogecoin had risen rapidly to $0.35. Before making a small downturn that saw the price reverse back to $0.33. Where it now looks like the current price support is.
The price is still a long way from the May all-time high. But if the asset continues to see the kind of daily gains witnessed in the last week, then it will be no time before we see the price rally back up to \$0.70 again.