Ukraine Cancels Proposed Airdrop, Will Issue Non-Fungible Tokens Instead
by Kayode Adeoti · · 2 minute read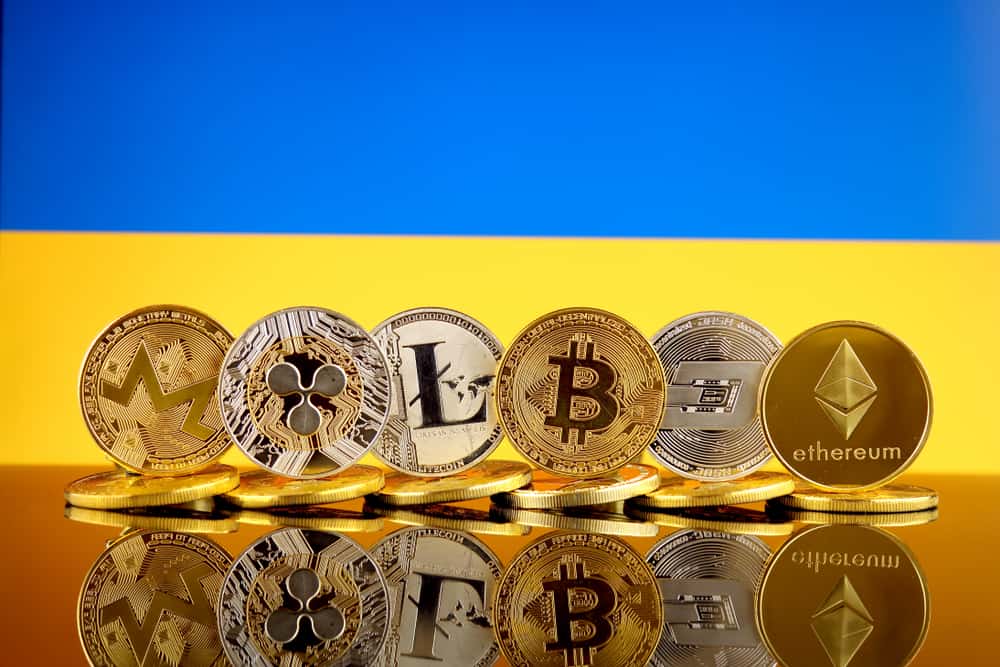 Ukraine has announced that it will issue non-fungible tokens instead of airdrops to anyone who donates cryptocurrency to the country in order to aid in the fight against the ongoing Vladimir Putin-led Russian invasion. The government announced earlier this week that it would offer airdrops to anyone who donates cryptocurrency to the country to aid in the fight, but according to a new tweet by Mykhailo Fedorov, Ukraine's vice-prime minister, it seems to have changed its mind and is going in the way of NFTs instead. The funds raised via these NFTs will be used to support the country's military.
"After careful consideration we decided to cancel airdrop. Every day there are more and more people willing to help Ukraine to fight back the agression. Instead, we will announce NFTs to support Ukrainian Armed Forces soon," tweeted Fedorov.
This will make Ukraine the first developed nation to issue its collection of non-fungible tokens.
Ukraine Seeking For Help
The decision comes after Ukraine's request for donations in Bitcoin, Ethereum, and tether on Twitter last week by the country's official Twitter account. On Wednesday, Fedorov announced later on Twitter that they will begin accepting the DOGE meme coin, stating that "even meme can support our army and save lives from Russian invaders."
According to Elliptic, a cryptocurrency analytics firm, the call for cryptocurrency contributions has raised more than $50 million. All of the money has gone to the government, with a lesser portion going to Come Back Alive, an NGO based in Ukraine that assists Ukrainian troops in the war by raising donations for medical supplies and military equipment.
Earlier, when the fight started, President Volodymyr Zelensky of Ukraine promised weapons to everyone willing to fight and defend the country. Other sources of funding have also been explored, including the sale of war bonds, which generated $270 million for the nation.
More individuals are likely to donate due to the sale of NFTs since donors will have confirmation that they have made a donation. However, since further details haven't been provided, it is unknown what the NFTs will look like when they are finally launched, their means of introduction, or where donors will be able to buy them. Perhaps these NFTs will include photographs of Ukraine's natural splendor and artistic abilities, among other things.
Fedorov also mentioned Ukraine would only be issuing non-fungible tokens. "We DO NOT HAVE any plans to issue any fungible tokens," he said.