SEC Filing Shows Morgan Stanley Doubled Stake In Grayscale Bitcoin Trust
by Best Owie · · 2 minute read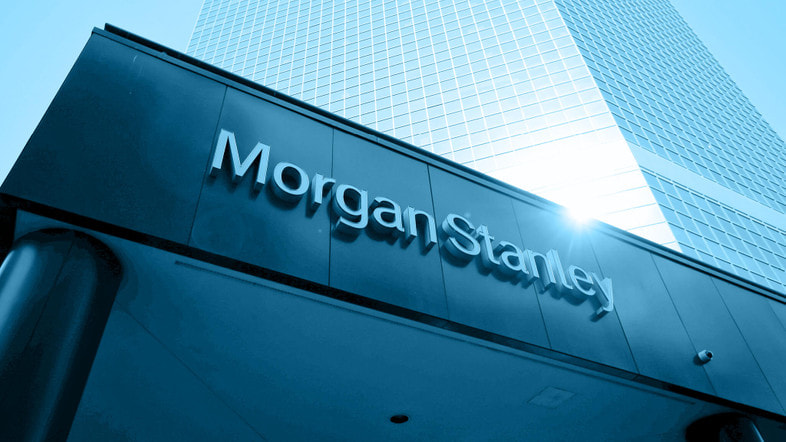 Institutions have continued to up their stakes in bitcoin. Whether through direct or indirect exposure, big money has been flowing into bitcoin and bitcoin-adjacent investments that allow institutions to bet on the digital asset. Companies like MicroStrategy have taken a more direct approach. While others have taken to gaining exposure through funds like the Grayscale Bitcoin Trust.
Mostly, restrictions are in place to prevent institutions like banks from directly buying cryptocurrencies. This is why shares in the Grayscale Bitcoin Trust have become a hot commodity amongst the big investors. This way, they get exposure to the most valuable cryptocurrency in the market and benefit from its growth without having to purchase or be required to self-custody the underlying asset.
Morgan Stanley Doubles Bitcoin Bet
Morgan Stanley had invested in the Grayscale Bitcoin Trust earlier in the year. At the time of the initial investment, the investment banking giant held a little over 28,000 shares in the trust, which it had purchased through its Morgan Stanley Europe Opportunity Fund. Now, a recent filing with the Securities and Exchanges Commission (SEC) shows that the bank has doubled down on its investment in the trust. The filing revealed that the shares held by Morgan Stanley had almost doubled.
The filing showed that Morgan Stanley had purchased more than 58,000 shares in the trust in addition to its existing holdings on July 31st. The shares were purchased at \$34.5 back in July to top up its holdings. The investment bank also holds over 928,000 shares in the Grayscale Bitcoin Trust through Insight Fund, one of the investment vehicles of Morgan Stanley.
Institutional Investors Pile On
Morgan Stanley has not been the only institutional investor to take the plunge into crypto. Besides corporations, countries have also taken to investing in bitcoin for the future. Bitcoinist reported that the government of Bulgaria currently holds over 213K bitcoins, the largest for any country. On its heels, El Salvador has also taken to investing in bitcoin. The nation which had recently made bitcoin a legal tender now holds a total of 700 bitcoins in its portfolio.
ARK Invest CEO Cathie Wood has been quite vocal with her support for bitcoin. The genius investment manager known for taking big swings turned her attention to bitcoin. Consistent investments in the Grayscale Bitcoin Trust by the investment fund have made its bitcoin bet the third largest in its leading investment portfolio. The ARK Next Generation Internet Fund consists of big players like Tesla and Twitter which the CEO remains bullish on.
Wood had earlier predicted that she expects the price of the digital asset to hit \$500,000 in the near future. And at various times has reiterated this prediction for the asset. Grayscale's Bitcoin Trust currently makes up 5.23% of the entire ARK Next Generation Internet Fund portfolio.