Bulls Take Over Market: Bitcoin Hits Two-Month High, ADA Shatters ATH
by Best Owie · · 1 minute read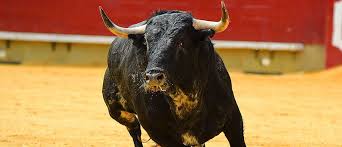 Bitcoin price has broken $48K for the first time since May. The crash that saw the the asset lose over 50% of its value now seems like a distant past as prices have rebounded. A 6% price surge over the past 24 hours has sent the digital asset's price barreling towards $49K. Showing bulls have taken a complete hold of the market.
Bitcoin is not the only cryptocurrency recording massive gains in this surge. Cardano's native cryptocurrency ADA successfully broke its previous all-time high earlier. ADA moved 11% to break $2.5. While the months following the last bull run have been brutal, the month of August has breathed life back into the market. The surge in the prices of cryptocurrencies have seen the total market cap of cryptocurrencies cross $2 trillion, signaling a continuation of the bull run.
Accumulation Patterns Keep Growing
Exchange reserves for top coins like Bitcoin and Ethereum has plummeted in the past two months. Despite price of cryptos surging, less coins are going into exchanges than are leaving. Showing a strong accumulation pattern among investors. Buy signals are stronger than sell signals for the first time in a bull market, which makes this current bull run completely unique from all previous ones.
Bull runs in the past have signaled buy pressures in the markets. Investors transferred their coins in large numbers to exchanges to sell off in case of a crash. But current movements are the opposite of this. This bull run have seen exchange reserves continue to plummet as investors move their assets off centralized exchanges for safekeeping in private wallets.
Continuation Of The Bull
The market is now going into another weekend. Recent weekends have shown favorable trading patterns for the market as assets have seen significant uptick in their prices during the weekend. This weekend is looking to be no different. Momentum is showing a steady upward trend in both Bitcoin and ADA price, which sets up the assets for a continued run.