Bug Causes Hard Fork On Ethereum Network
by Best Owie · · 2 minute read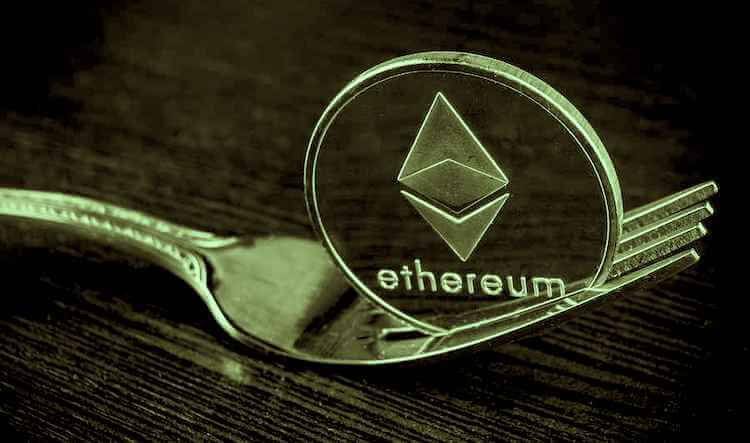 Ethereum is currently experiencing a severe issue with its network. A consensus bug on the Ethereum main net has caused a chain split. The bug which was found in the Geth client had affected over 50% of nodes. Forcing them to split from the Ethereum mainnet.
Apparently, this bug had been found and exploited by someone or a group of people on Geth versions v1.10.7 and earlier. This bug had been fixed in the Geth v1.10.8 but over half of the nodes on the Ethereum network were found to still be running on v1.10.7 or earlier. Thus putting majority of the network at risk for being affected by the bug. Ethereum developer, Marius Van Der Wijden pointed this out on Twitter earlier today. And subsequently asked node operators who weren't already running the v1.10.8 to update their nodes for safety.
The Geth client is the most widely used Ethereum node client, with a reported 74.6% of all Ethereum nodes running on Geth. Of this 74.6%, only 28.4% had upgrade to v1.10.8, which meant that roughly 53% of all Ethereum nodes were still at risk due to running older versions of Geth. This makes this the biggest bug that has affected the network.
Ethereum nodes running v1.10.7 are at risk of being split from the network if they do not upgrade to v1.10.8, which was released on August 24th, where the bug has been fixed. Van Der Wijden put the timeframe for validators to update their nodes at 10 hours at the time of his posting. That was four hours ago. This means that validators who have not yet updated have roughly six hours left to update their nodes or risk being split from the Ethereum network.
How This Affects ETH
Users of Ethereum have been advised to hold off on sending transactions until they can be sure that the transactions were being validated on a Geth running the latest version. This would put transactions at risk of things like double transactions. Yearn.finance founder Andre Cronje posted this PSA on his Twitter, where he advised users to just take a walk instead.
The price of ETH has not been negatively impacted by this news. If anything, it seems to have given the digital asset a small push. In the last hour, ETH has seen a small correction, gaining about $30 from this.
At the time of writing, ETH is still trading above $3,000 with a price of $3,259. The price is up 4.23% in the past 24 hours and market cap currently sits at $382 billion.